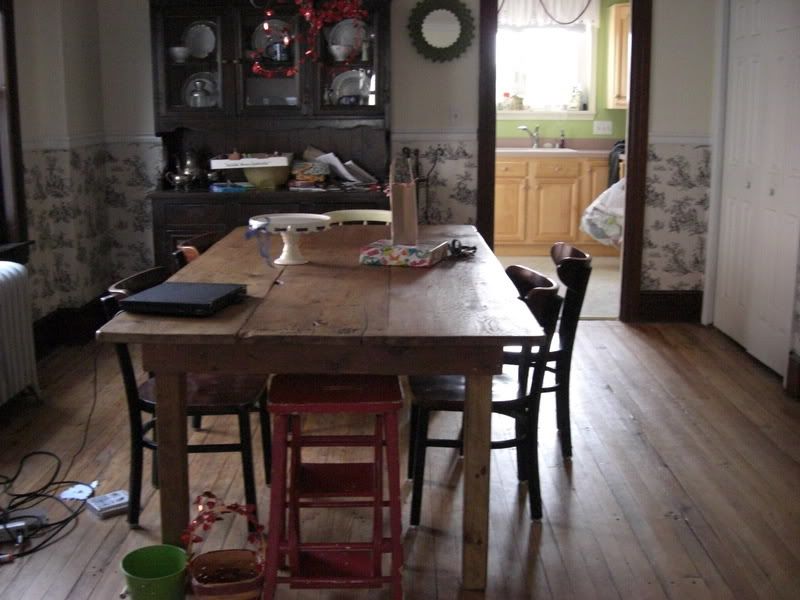 I am again forced to blog about my dining room. I know my faithful blog readers have been wondering what exactly my dining room looks like these days, and now, you know. We finally have our fabulous table! It is more beautiful than I had imagined, all 7.5 by 4 feet of it! It is so strange sitting so far away from each other, since our old table was only about 28"across. We aren't quite settled into it yet and I am very cautious about allowing drinks around it, but so far I am in love with it.
As is usually the case with me, one piece of furniture arriving has put other pieces of furniture into motion and now my house is bordering on chaos. The old table needed to be relocated to the basement where it will serve as a desk. This required the removal of the old desk and some shelves as well as the painting of the office area. All of this, including the purchasing of $5 paint, happened between 1 and 3:30 pm on Saturday-not bad if you ask me. The office is green, which is my favorite color, but a shade that is slowly growing on me. Of course, when I told my husband I got the paint for $5 he proclaimed it to be the perfect color. Moving the old table downstairs was more work than I had anticipated, but now that all the pieces are in place, I really like the way it looks. I think it will work better as well.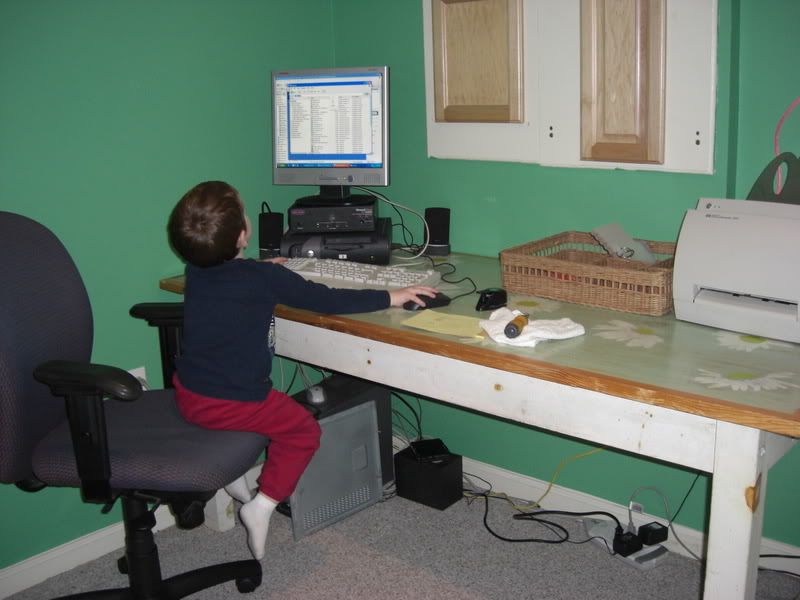 At the same time, I decided that Gabe's room needed some work and cleared a bunch of toys out of the basement so that I could move the toy storage from the basement to his room and move his nighttable back up to Cecilia's room because she really needed it.
Sometimes I am amazed that my husband still speaks to me!